Soar is changing the aerial imaging market for the better, combining satellite imagery and drone imagery to create the worlds first decentralized super-map. Combining mapping and block-chain technology Soar's map comes with a few welcome benefits and a real competitor in the aerial photography world.
Soar is based in Perth, Western Australia (so are we!) and began in 2012 as various mining companies were interested in having a mapping engine is accessible on mobile devices with no internet connection. In 2014 the technology was being used in various defense and security applications, proving the technology to be valuable. 2017, Soar's technology was released to the public in the form of a decentralized super map.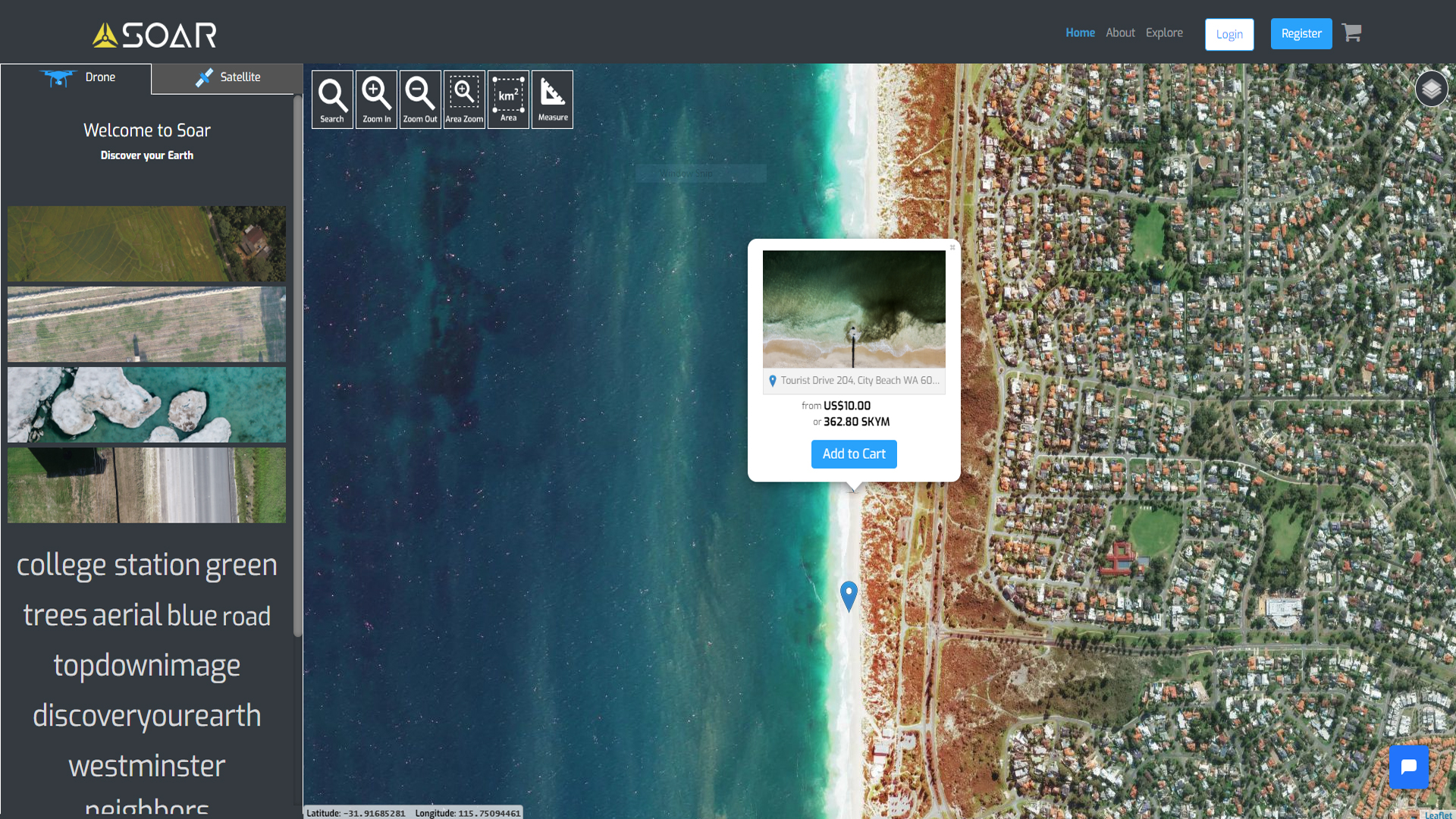 The Soar super map is based on a 3 levels of imaging being satellite, aerial and drone. The added benefit of incorporating drones into the system allows for finer details to be seen at a much higher quality. The drone imagery that is uploaded to Soar is available for purchase in currency or Soar's SkyMap Token, built on the block-chain. The use of block-chain technology allows for all uploaded images to be assigned a unique identifier, stopping potential theft of your image later down the line.
Uploading content to Soar is just as easy as other image websites, hit the upload button add a few pieces of information and your sorted. The image is then placed onto the super map and can be viewed by anyone. Currently images are available for $10 or 326.80 SKYM at the time of this article. The original creator keeps full ownership of the uplaoded images as well as taking 70% on all sales.
Soar's SKYM or SkyMap Token is listed on CoinBene, NCX and GOKO.com with a current value of $0.021 and a total supply of 349,865,866.67 SKYM tokens.
We have a few of our images on Soar and are pleased with the service so far. Soar are always looking for your top down drone shots, upload your shots today.
Stay updated
Want to keep up with us? Make sure you follow our Twitter, Instagram, Facebook and watch our videos on our YouTube channel. Spice up your wall with our aerial photography and view the rest of our photos on our Unsplash. Share your thoughts on this article below and thanks for being apart of dronenr.