We got the pleasure of interviewing Nurk of the DRL, a drone racing pilot that recently won the 2018 Drone Racing League Championship race. The Drone Racing League is the premiere drone racing competition recognized by all.
We asked a few questions about the journey Nurk has been on to get to this spot in his career and what it takes to be a drone racing pilot of his calibre. With a few tips for aspiring drone racing pilots.
[irp posts="2065″ name="Best consumer drones – early 2019″]
How did you get into drone racing?
Nurk explains that he was first introduced to drones when his in-laws bought him a toy micro drone for Christmas. This is a common way drone pilots get into the hobby.
Truth be told, it all started when my in-laws bought me a toy micro drone for Christmas back in 2014. Almost as soon as I was flying the little bugger, I was setting up challenges and trying to push my skills with it.
Nurk goes on to explain that a crash he had with the drone lead him onto do some research and fix it himself.
When I broke the drone, I started researching how to fix it myself, and I stumbled across drone racing. The moment I saw a video of a group of pilots racing through a French forest, I was hooked. After a few months of learning how to build and studying at YouTube University, I built my own drone and started racing.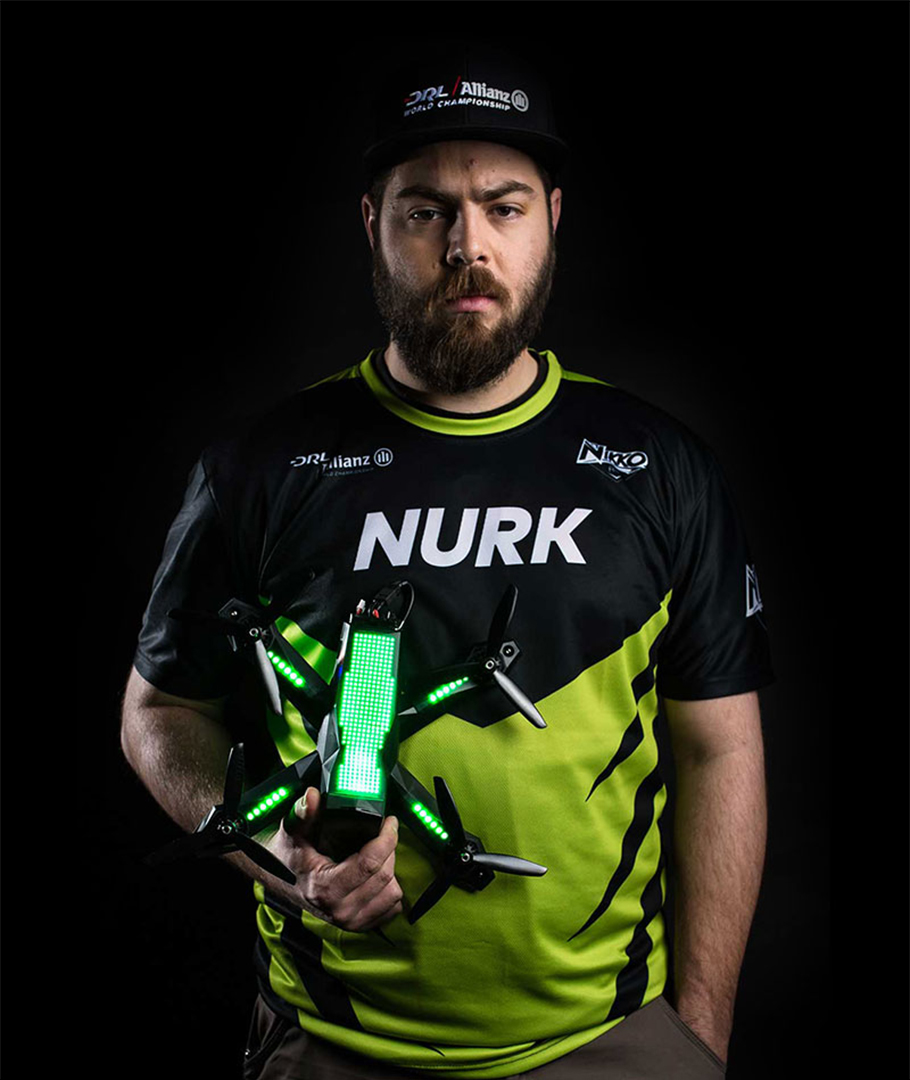 What was the process you went through to get to the top of the drone racing world?
Nurk explains that like many things getting to the top of the drone world has not been an easy task and has not been overnight thing. Nurk also goes into a few of the ways he made it to the top.
Becoming a top drone racer at DRL has been a massive undertaking. Three years of nearly daily practice, weekly competition, and monthly travel can only just start to prepare you for competing at the highest level. I started racing a little late relative to many top pilots of today, who were already much better than I thought I ever could be. However, I kept my head down, developed a practice of "flying your own race," and did the best that I knew I was capable of. Second place at a national competition earned me a spot at Drone Worlds in 2016, where I took second place for a second time. The next day, DRL called an invited me to join the big leagues.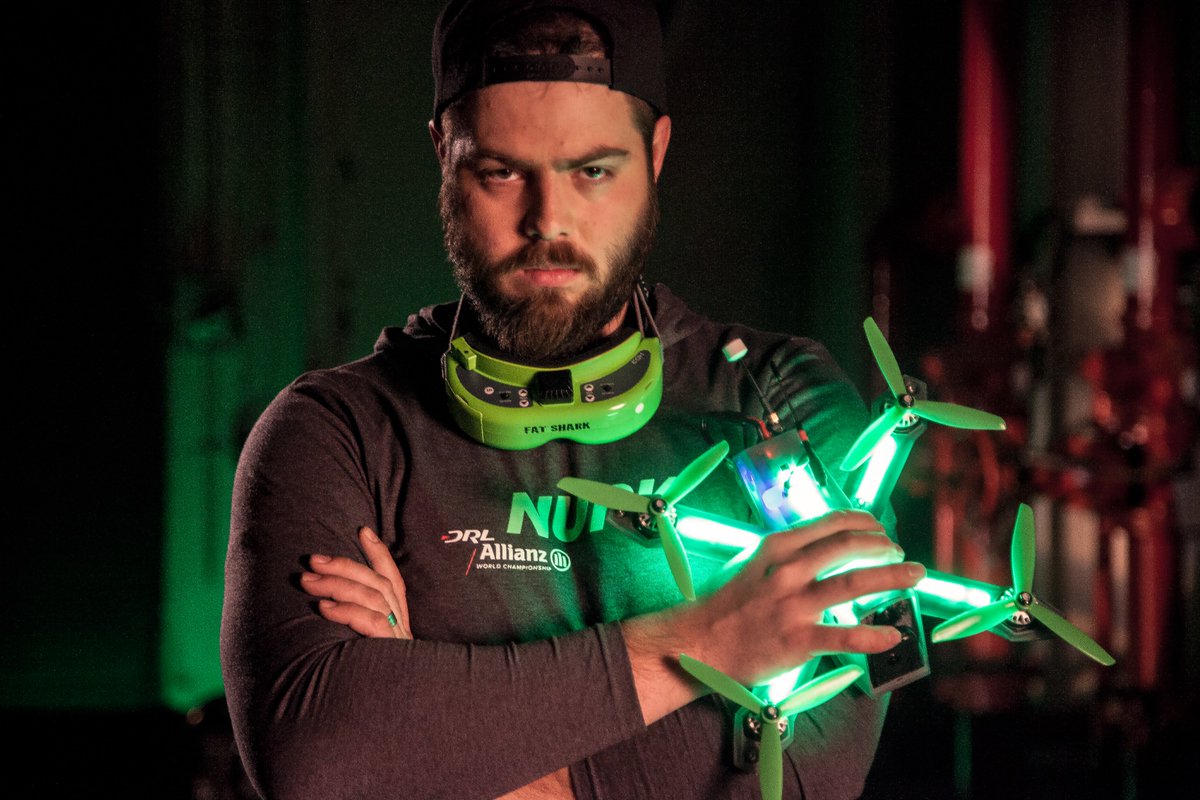 What would you say to aspiring drone racing pilots?
Nurk explains that the best adrive he has is to 'fly your own race' as drone racing is more about being able to control your emotions and nerves more than anything else. It's better to focus on yourself than trying to take on other racers.
The biggest advice that I have for someone that wants to learn to race is to "fly your own race." I know this sounds like a silly mantra, but I can't help but stress it. Racing is through and through a mental sport – it's all about controlling your emotions and nerves and doing what you can do out at the park — or on the DRL Simulator — on any given day. If you can force your mind to focus on what you know you can do, rather than worry about chasing everyone else down, then you're going to achieve success in racing. This also applies to life in general, but that's neither here nor there.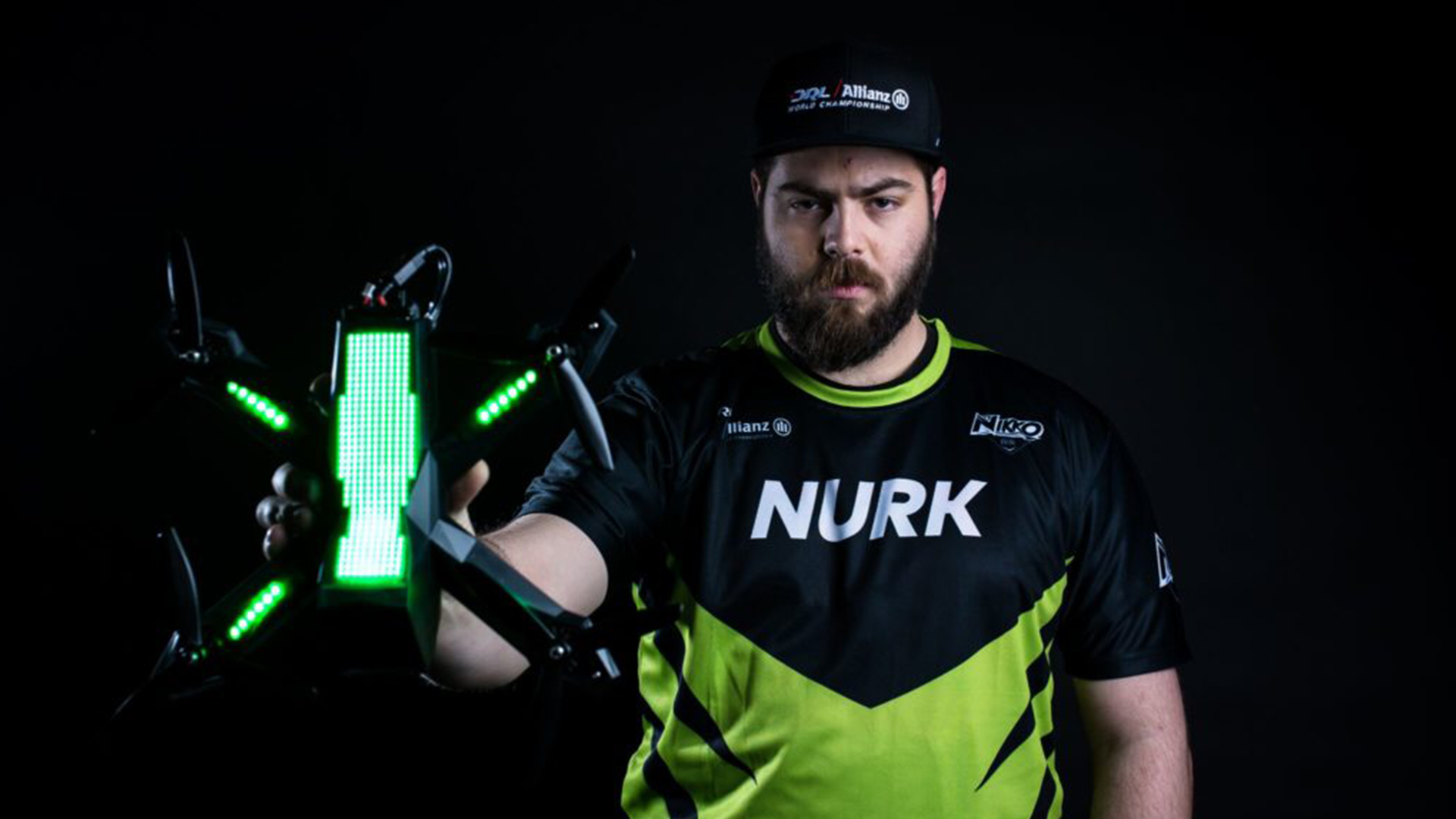 How do you feel now that you are a DRL champion? What does the future look like for you?
Nurk explains the personal battle he's faced over the last few years doubting his abilities on the race track. Once they had been overcame Nurk goes into how drone racing has turned into a career for him and now will be able to fully support him. Nurk is now also on a mission to give back to those that have helped him and the vast RC and FPV community.
Throughout my journey in professional racing and DRL, I've dealt with an "impostor syndrome." For whatever reason, my brain has a really hard time letting me own my victories and feel like I've earned what I've taken. The last two years of professional racing had weighed heavily on me: "do I deserve to be here?" While I still struggle with these thoughts sometimes, the 2018 DRL Allianz World Championship has definitely solidified for me that I can compete with the best, and I can beat the best. By taking advantage of my uncertainty and letting it drive my desire, I've gotten to where I am. Thus, being a champion has left me feeling more confident than ever and ready to keep bringing
the heat.

Becoming the 2018 DRL Allianz World Champion means that I am professional without a doubt. It's my opportunity to choose racing over other work to pay bills. It's my chance to double down on practice and become better than ever. It's now my time to give back to the world of RC, alternative sports, and hobbyists by helping out those that helped me along my journey. While a championship will enable me to practice more for the 2019 season, I'm also going to take advantage of this opportunity to help influence the RC and FPV community overall. I have an opportunity to share my journey and encourage others.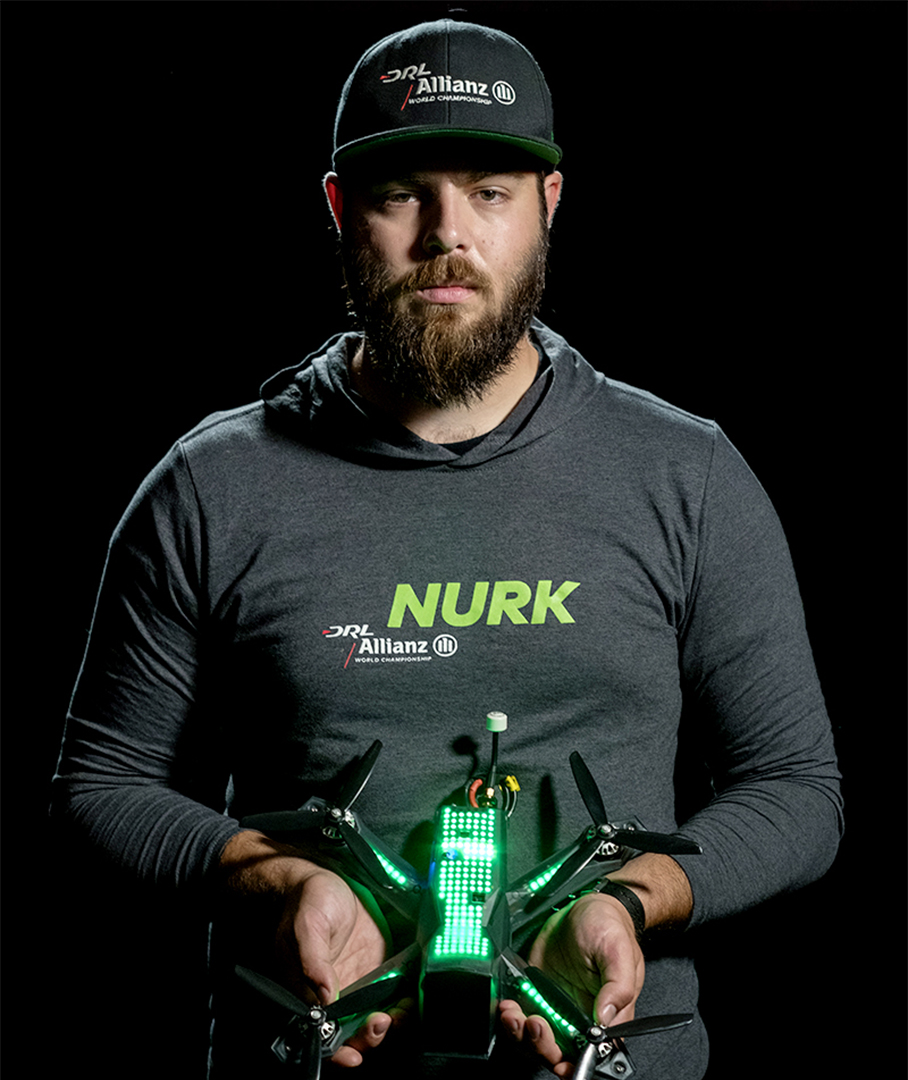 What tip would you give to new drone racing pilots that you wish you knew when you started out?
The major tip Nurk wish he knew when he started out was not being afraid to crash his drones. Like a lot of other activities failing is learning and this goes the same for drone racing.
The best tip for someone starting in FPV and drone racing is this: don't be afraid to crash. The harder you push yourself the better you get and the more you crash. So, you get better faster. When you get better, you push harder, and you crash again. It repeats and repeats. Even once you have achieved something, you can always improve, and you forget that fear of crashing — but you need to keep it always chasing you.
Outro
Articles like this are always fun to make, to make get these to continue to improve we'd love to get your feedback. Do you enjoy watching the Drone Racing League? Share your thoughts with us in the comments below or head over to our social media accounts.