Wing Aviation released their drone safety app in Australia called OpenSky in partnership with the Civil Aviation Safety Authority (CASA). OpenSky is the first of a series of drone related safety apps to be released as a part of CASA's new Digital RPAS platform.
OpenSky – keeping Australian drones in the sky and safe
The app was launched last week in the App Store, Google Play and on the web for those using computers.
OpenSky is replacing CASA's app 'Can I Fly There?' with a new Google inspired user interface a few more features to make flying safely easier. The app is simple to use with a few pages to navigate through, the map, menu and flight checklist. Similarly to Google Maps on app launch you are confronted with a map and search bar to find your flying location. Once the location is entered a checklist shows airports or controlled air spaces within the flight location along with a checklist to look at before flying.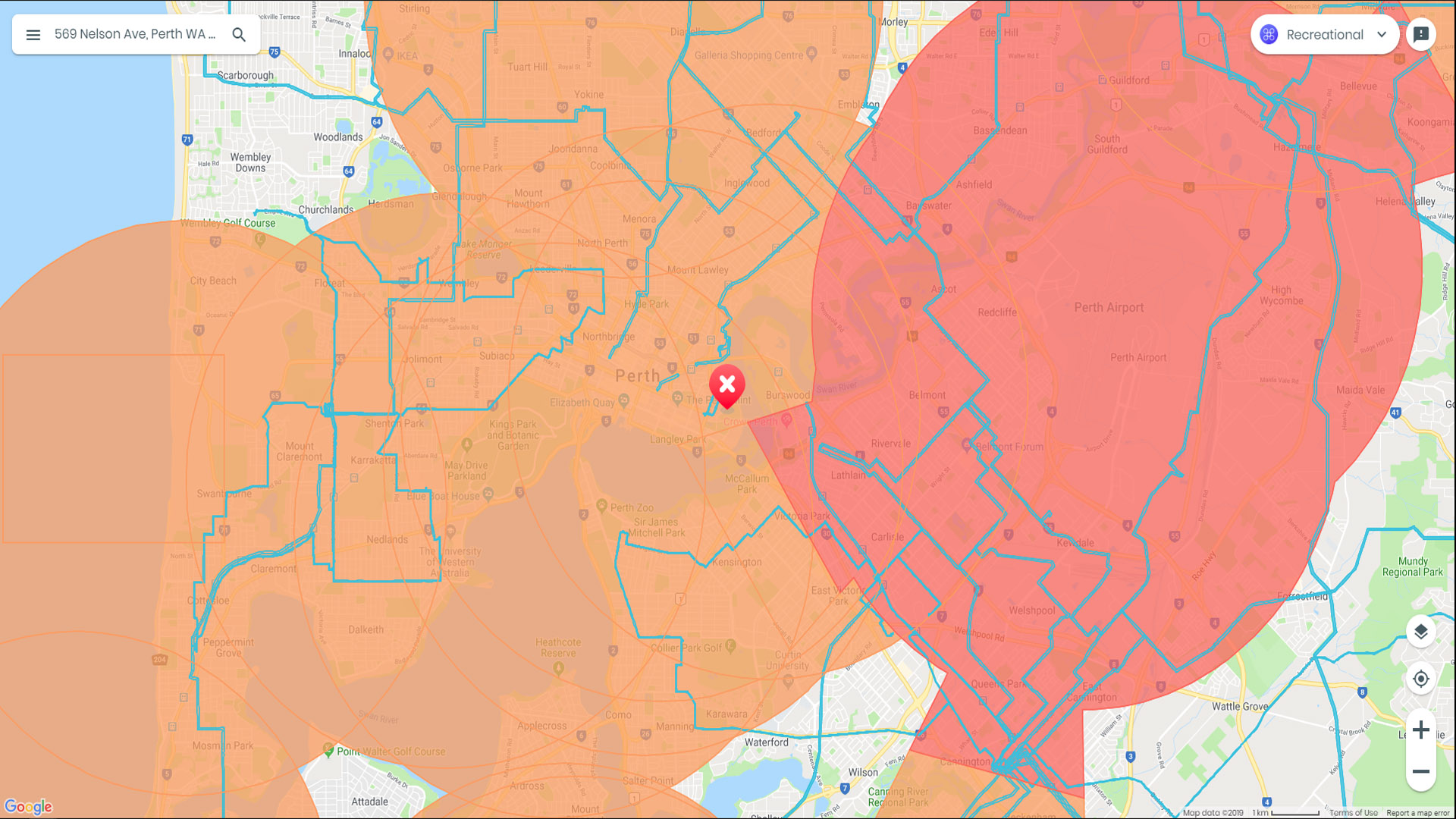 A new feature to be introduced with OpenSky is the option to select under which licence you are flying, the three options include recreational, commercial excluded and ReOC. The Digital RPAS platform is CASA's new API allowing developers to integrate CASA features into their apps. Features to come in the future include the ability to register a drone directly in the app, submit flight authorization requests, automated approvals within 3NM of a controlled airspace and future integration with the drone traffic management system.
Stay updated
Want to keep up with us? Make sure you follow our Twitter, Instagram, Facebook and watch our videos on our YouTube channel. Spice up your wall with our aerial photography and view the rest of our photos on our Unsplash. Share your thoughts on this article below and thanks for being apart of dronenr.