DJI has just released a new gimbal, the DJI Ronin SC at its Challenge Accepted event. The announcement comes after various rumors and FCC filings that were attached to the Ronin SC's name, reported by DroneDJ.
The DJI Ronin SC is designed to carry mirrorless cameras with a maximum payload 2KG. The gimbal boasts a battery life of 11 hours, only weighs 1.1KG and is 220x200x75mm. The angled back arm, as well as the unlimited pan axis, have been carried over from the DJI Ronin S.
The Ronin SC comes feature-rich with 4 automated modes, panorama, timelapse, motion lapse and motion control along with ActiveTrack 3.0. A special feature of the Ronin SC is Force Mobile, turning this on will allow you to move your phone and the Ronin SC will follow the movements exactly.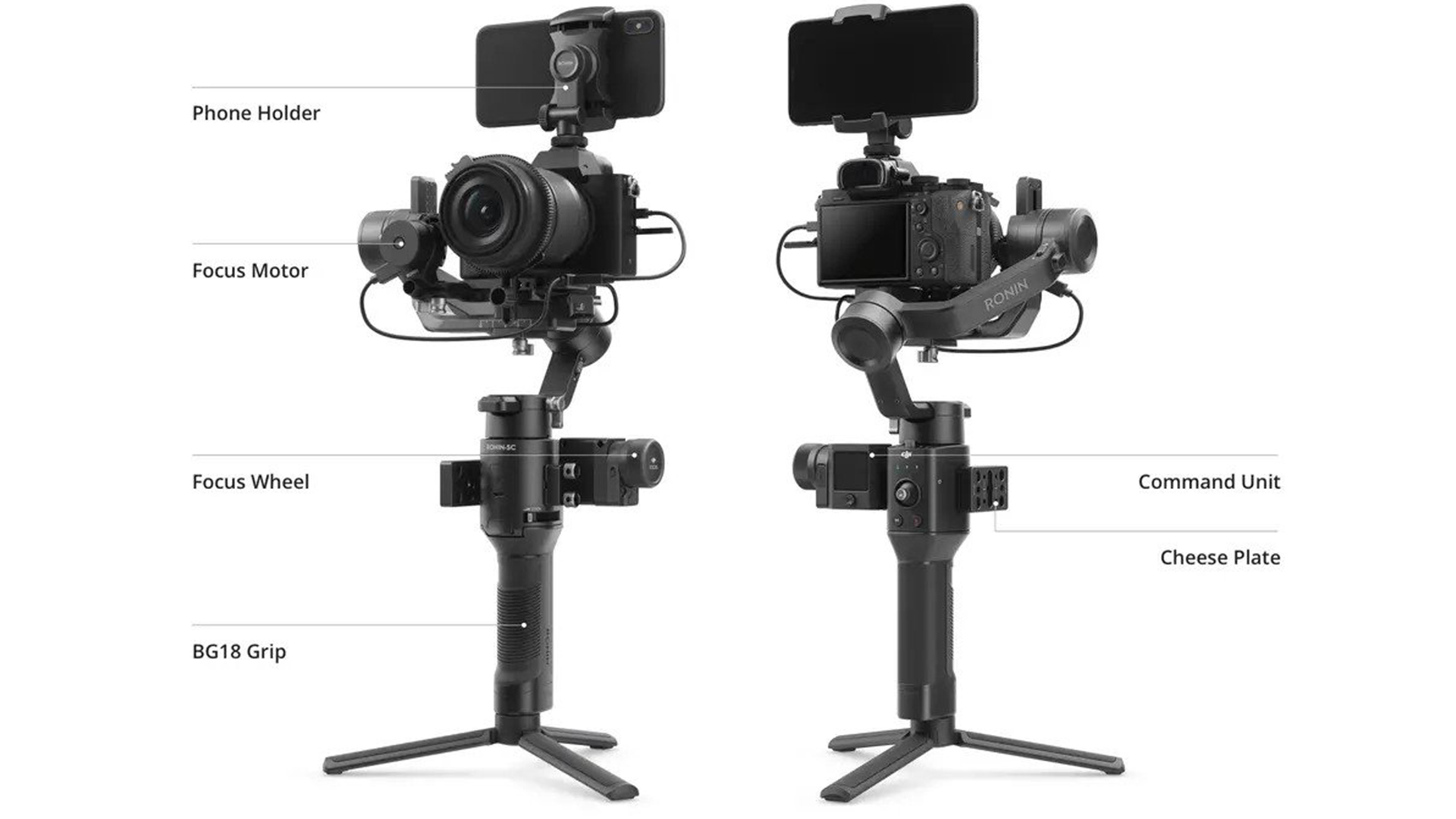 Along with the DJI Ronin SC, the Ronin app has been improved to allow for easier setup and a more intuitive user interface. It also comes with preset scenarios to keep on-location setup to a minimum.
The Ronin SC is launching with a range of accessories to make filming easier. There are the usual accessories like the phone holder, follow focus kit and the cheese plate along with 2 more special accessories. The command unit allows adjustment of key gimbal settings directly on the gimbal without the need for a smartphone. The BG18 battery grip ads a 2450 mAh battery giving the previously mentioned 11 hours of battery life as well as a flared grip for comfortable operation of the gimbal.
The DJI Ronin SC can be picked up right now for $439 (AUD$569) or the Pro Combo for $539 (AUD$709) which includes the follow focus kit.
Stay updated
Want to keep up with us? Make sure you follow our Twitter, Instagram, Facebook and watch our videos on our YouTube channel. Spice up your wall with our aerial photography and view the rest of our photos on our Unsplash. Share your thoughts on this article below and thanks for being apart of dronenr.