Autel Robotics has announced via its newsletter a new drone trade-in program, allowing users to get an Autel Robotics Evo drone at a discounted price. The trade-in program will begin on the 20/7/2019 with the trade-in program being extended to Autel Robotic's dealers, retailers, and partners.
The program allows drones from DJI, Yuneec, Parrot and Autel Robotics to be sent in, in exchange for cash to put to your order. The full list can be found on its website. The steps to trading in a drone are simple, submit the submission form, ship the drone to Autel and then receive credit depending on the condition of the drone. The drone can also be given to an authorized Autel retailer who will then asses your drone right in front of you.
Autel Robotics has also released its grading criteria your drone will be assessed against. To get the most money from your drone, an A grade, you need to have the original packaging, remote control, functioning accessories (battery, props & charger). The drone must be functioning and can have light scratches. Below is the official grading criteria graphic from Autel.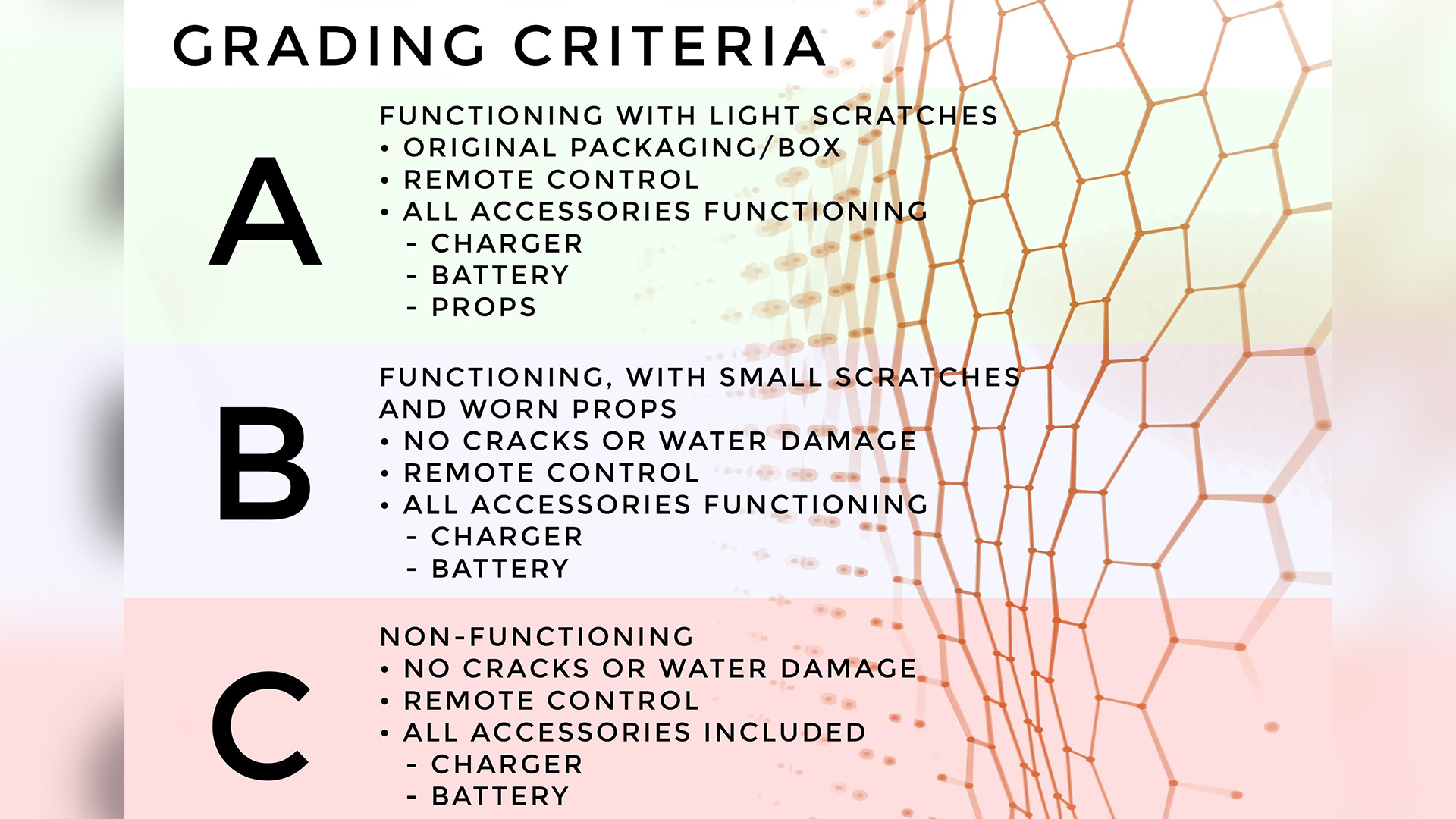 Now, why would you want to switch out your drone for the Autel Robotics Evo? Here are 3 reasons Autel say its Evo is a great choice for consumers. Autel says it makes the only compact and folding drone that captures video in H.265 or H.264. All your data that Autel collects stays on a server in the US. Finally, safety tools to keep you safe in the sky along with the ability to fly without having to upgrade the drone's firmware.
Stay updated
Want to keep up with us? Make sure you follow our Twitter, Instagram, Facebook and watch our videos on our YouTube channel. Spice up your wall with our aerial photography and view the rest of our photos on our Unsplash. Share your thoughts on this article below and thanks for being apart of dronenr.